Difful Solar Pump at the Canton Fair
From October 15th to October 19th, Difful Solar Pump enthusiastically participated in the 134th China Import and Export Fair, commonly known as the "Canton Fair," held in Guangzhou. This was a highly anticipated international trade event, and we were honored to showcase our solar pumps and controllers. We had two booths in the New Energy Pavilion and the Small Machinery Pavilion, where we presented the innovative technology and exceptional performance of our solar pumps and controllers.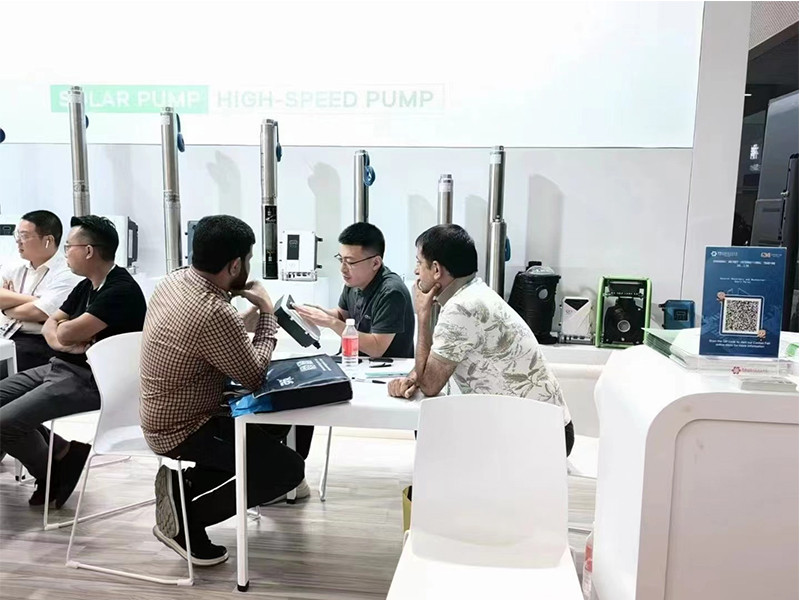 The Canton Fair, as one of China's largest export trade exhibitions, attracted businesses and visitors from all over the world. This event served as a platform to bring together global buyers and sellers and explore international trade opportunities and collaboration. Here, we had the opportunity to interact with professionals and decision-makers from various industries and countries, share experiences, and discover new collaborative prospects.
In the New Energy Pavilion, we highlighted the significance of solar pump technology. Our products not only provide reliable water sources for remote areas but also feature energy efficiency, contributing to reduced dependence on traditional electricity sources. This piqued the keen interest of numerous attendees. We took pride in demonstrating how solar pumps not only offer dependable water sources but also contribute to the preservation of our planet.
In the Small Machinery Pavilion, we showcased various types of solar submersible pumps and centrifugal pumps. These devices find extensive applications in agriculture, animal husbandry, and water resources management. Our products are renowned for their high performance and reliability, earning the admiration of professional attendees and buyers. We encourage everyone to explore the wide-ranging applications of these advanced technologies, enabling our products to support various industries' growth.
Throughout the exhibition, we actively engaged with numerous attendees, whether they were long-standing clients or potential customers meeting us for the first time. We shared application cases and technical details of our products. This not only helped establish new collaborative relationships but also strengthened connections with existing customers. We deeply appreciate each visitor, as your interest and feedback continue to inspire us to progress continually.
Participating in the Canton Fair was a significant opportunity for Difful Solar Pump. We take pride in showcasing our innovative technology and products on this international stage. Our mission is to provide sustainable solutions that improve water resource utilization and quality of life. We eagerly anticipate future collaborations and opportunities to work together with more partners in shaping a brighter tomorrow.