Partner Program
We strongly believe that good sustainable business requires partnership.
The partnership is established in close cooperation between DIFFUL Solar Pumps and partner companies. DIFFUL will make partners more professional to ensure that customers can get suitable products from partner companies. And get a better experience in product installation, guidance, after-sales and other services.

What Type of Person Are We Looking For?
What Type of Person Are We Looking For?

Future
Optimistic about the future prospects of energy.

Influence
Believe in the excellent influence of DIFFUL.

Reputation
With good reputation and credit and certain economic strength, it is also capable of bearing market risks.

Regulation
Strictly abide by the regulations formulated by DIFFUL headquarters
What Do We Provide
The Many Benefits of Working With DIFFUL

Support
Provide premium supporting information, infrastructure, software, sales and marketing tools as well as technical support.

Rebate
Special prices and discounts for our solar pump resellers

Training
Provide online and offline training for solar water pumping system

Accessories
Free maintenance parts for solar water pumps

Promotion Fee
Partial brand promotion cost sharing and support

Promoting Partner
Promote our partners alongside our products

Planning
Annual Product Planning
What Do You Need To Do
To ensure that our partners can become solar water pump professionals, we have some minimum requirements that we hope to meet in the following areas:

Install
Train sales and technicians to ensure proper system installation

Familiar
Install or sell a minimum number of solar water pump systems per year to ensure product familiarity

Promote
Commitment to support the promotion of DIFFUL solar water pumps in specific markets

After Sales
Provide customers with after-sales service
DIFFUL's reseller partner program is different from others. We focus on R&D and manufacturing and create more profits well. Meaning we go far beyond where other traditional manufacturers can help you succeed. If you are an investor who understands the great potential of the energy industry and has the courage to make your claim, we welcome you to join the DIFFUL family.
Frequently Questions and Answers
Q:

Do I have to be a solar pump expert?
A:

It is expected that you have a general knowledge of solar pumps, but we do not require all dealers to be experts in this field. We will provide professional training and guidance.
Q:

Can I become a reseller as an individual?
A:

We support individuals to become our distributors, as long as you are interested in the solar water pump industry, and willing to learn and promote solar water pumps.
Q:

Will you help dealers to develop the market?
A:

Yes, while we promote Difful solar pumps, we also promote the distributors. And we will introduce end customers to dealers. Various support policies are offered such as marketing materials, technical training, and after-sales service to assist dealers in their business development.
Q:

Is there an end market protection policy?
A:

The company has relevant policies to protect the market share and sales profits of distributors in their designated areas and prevent vicious competition. Detailed contracts and agreements are formulated to clarify the rights and obligations between the dealer and the company, and ensure the rights and interests of both parties.
DIFFUL Franchise Cases
To ensure that our partners can become solar water pump professionals, we have some minimum requirements that we hope to meet in the following areas: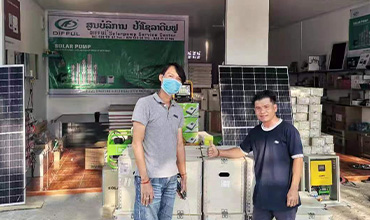 Philippines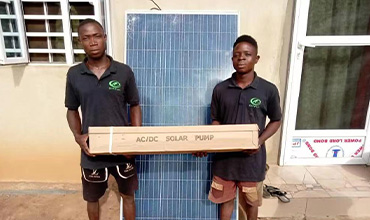 Africa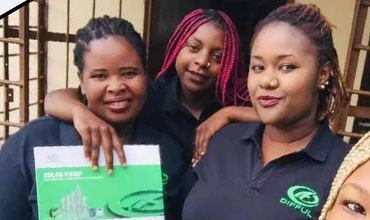 Africa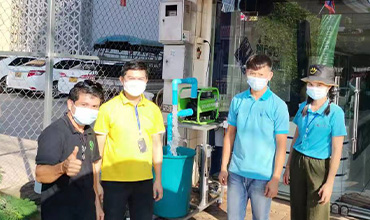 USA
Becoming a DIFFUL sales and service partner and resell our products in your country!
These partners are supported by DIFFUL with the latest training, tools, knowledge, information and support. please complete this short form.
Thank you for sharing this information. Our dealership management team will reach out to you to discuss further collaboration. Rest assured, your inquiry is important to us, and we highly prioritize your privacy.