DIFFUL Factory Manufacturing
Manufacturing integration of core technology is one of the advantages of our value chain, which benefits our customers because we can combine our core technology in controllers, advanced manufacturing equipment and automated assembly lines to achieve the best results.

Master The Core Technology Of The Controller
Imported brand automatic production line to ensure the quality of circuit boards.
SPI Machine

SPI machine checks the amount of solder paste on the PCB and the uniformity of the solder paste coating.
AOI Machine

AOI machine scans and inspects the PCB to ensure the correct placement of all components.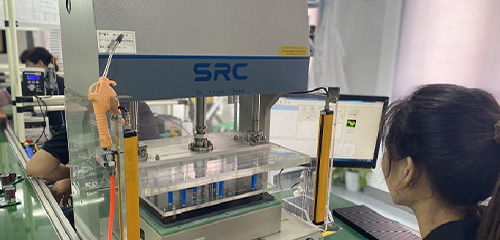 ICT Testing
Every circuit board must be tested by ICT to detect the defective rate and failure rate of components.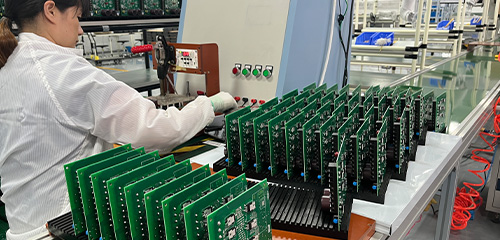 FCT Testing
Every circuit board must be connected to a water pump for FCT testing to ensure the stability of product quality.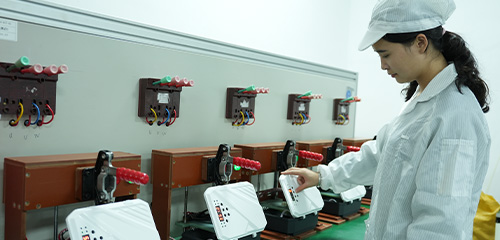 High Temperature Resistance and Aging Test
Every circuit board must undergo a long-term high temperature resistance and aging test to ensure the quality of the controller.
Advanced Manufacturing Equipment
CNC machine tool from Taiwan, Machining Center from Japan, Laser Welding Equipment from South Korea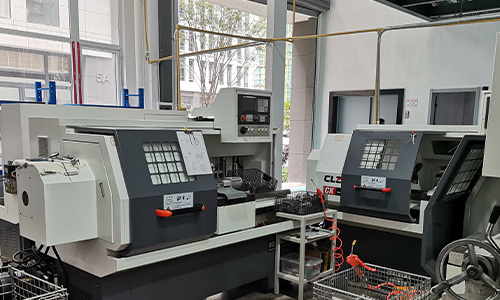 CK-6140 Numerical Control Machine
Processing the oil cylinder, connection and water outlet with CNC lathe to guarantee the size and appearance of products.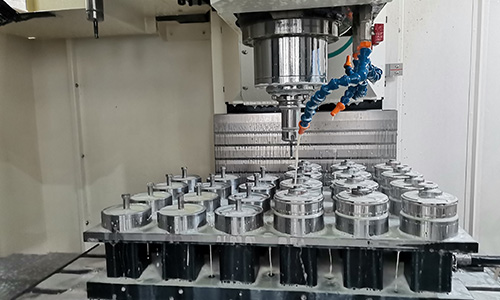 Vertical Machining Center
Drilling and thread tapping with Machining Center , to ensure product quality, efficiency and precision.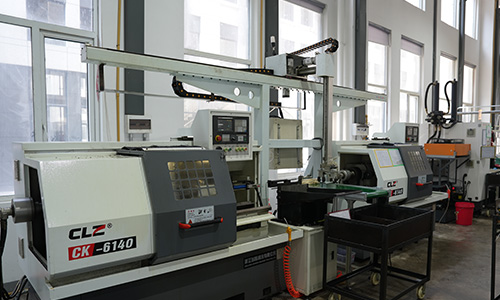 CNC Lathe, Gear Rubbing Machine
Process the rotor shaft and shaft teeth. The robot controls the loading and unloading, reducing labor and improving efficiency.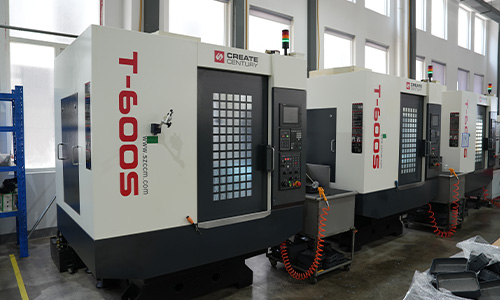 T-600S High Speed Drilling and Tapping Center
Three drilling and tapping centers work at the same time to produce and process the controller shells, with small machining accuracy error and high product qualification rate and consistency.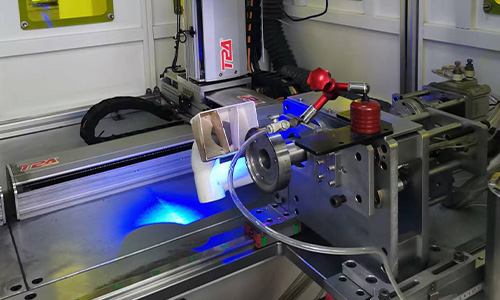 Laser Welding Machine
Welding shielded motor with fully automatic laser welding equipment to ensure the smoothness and tightness of the weld seam of the water pump after welding, thereby enhancing the reliability of the motor.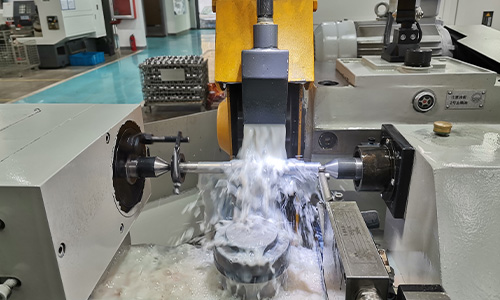 CNC Grinder
Adopt precision machining to ensure the accuracy and concentricity of the key dimensions of the rotor.
Automatic Assembly Line
The automated assembly line can greatly improve the work efficiency of workers, reduce the error rate, increase the output, and the annual output can be increased by about 30%.
Five production lines working at the same time. The daily output is up to 600pcs solar pumps.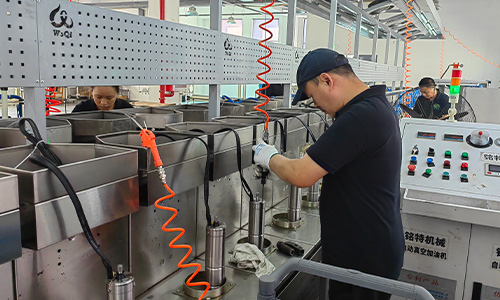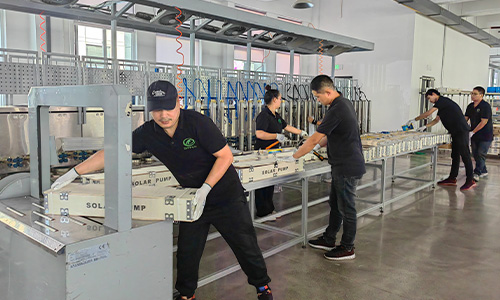 Commitment to Quality
Difful is committed to maintaining high quality standards throughout all of our products and services. We continuously improve our design, manufacturing process and product quality to provide the best product performance and achieve "Zero Defect" in our daily operations.
Our goal is to provide satisfactory and effective customer support, on-time delivery and suitable features at the right price.
View More Videos
1800V withstand voltage test of the coil, 40m underwater withstand voltage test of the motor, performance test and appearance inspection of the whole machine. All products are 100% quality inspected.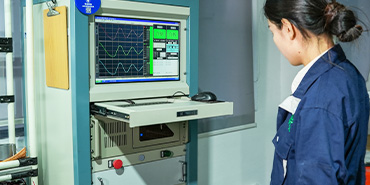 NO.1
Coil Winding Test
Inter-turn and withstand voltage test of coil winding.
Make sure that there is no open circuit or short circuit fault in the winding.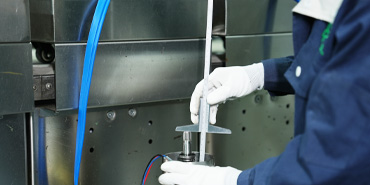 NO.2
Check the installation accuracy of the rotor shaft to ensure the consistency of the height of the motor shaft head.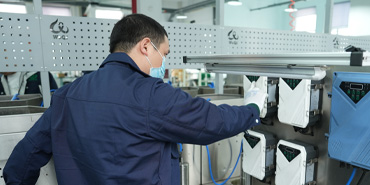 NO.3
Check the speed, steering, withstand voltage, and inter-turn of the motor.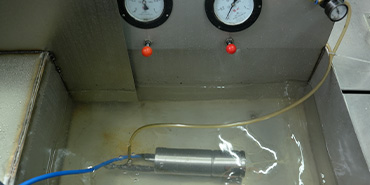 NO.4
The air tightness test of the motor ensures that the motor has no water leakage.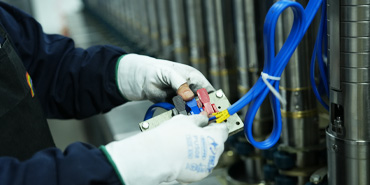 NO.5
Finished product test to check the motor speed, steering, and the serial momentum of the pump body.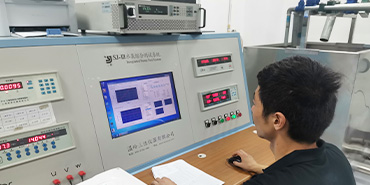 NO.6
Solar Power Performance Testing
Simulate the real solar operation to ensure the authenticity of the pump head flow data.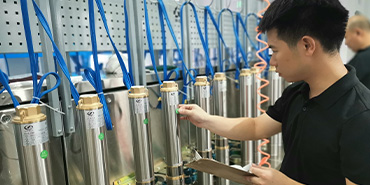 NO.7
Inspection of the water pump appearance and brand label.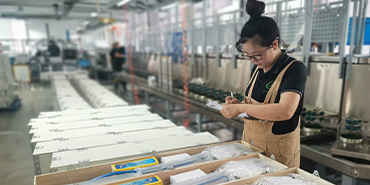 NO.8
Inspection of water pumps, controllers, accessory kits, manuals, etc. before packing .
Excellent Solar Water Pump Qualification Certificate We Hold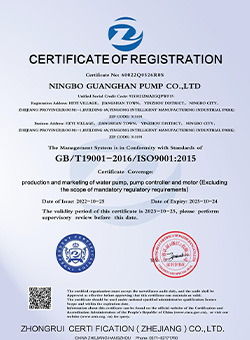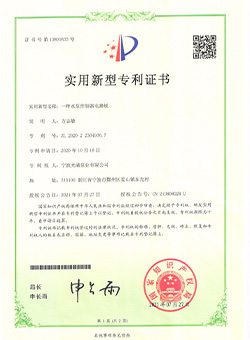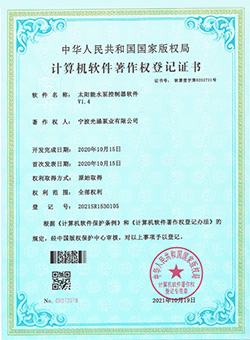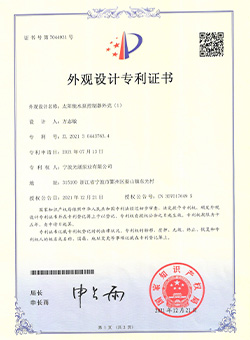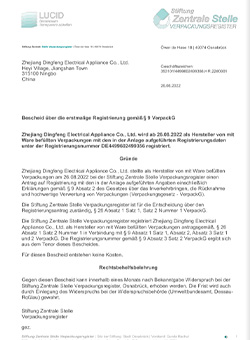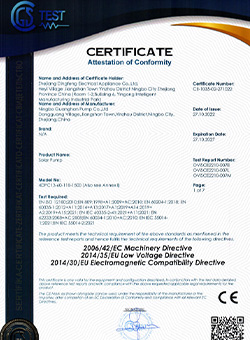 Difful Pump -- Solar Water Pump Manufacturer
Products include DC solar water pumps, AC-DC hybrid solar water pumps, shielded motor solar water pumps. Since our founding in 1989 we have been 100% dedicated to this field and we have hundreds of thousands of pumps in use around the world. We have high precision and fully automatic processing machines, advanced assembly lines and testing machines to improve quality and efficiency. And we have established our own controller production and R&D workshops to ensure that every production process is under control. Difful independently produces controllers and important components of solar water pumps. Better cost control provides customers with greater profit margins. We have a professional team working in the field of solar water pumps for more than 10 years. Our production team is very rigorous and professional, and every product they produce maintains high quality and high standards. We want to provide the best products to the world. Obtain energy from sunlight, transfer water from nature, and serve life. This has always been Difful's vision.
FAQs About Difful Solar Pump Factory
Q:

About factory productivity and delivery?
A:

Factory produces no less than 500 solar water pumps per day. The normal delivery period after the customer places an order is 10 days. Special circumstances will be communicated in advance.For more information, please contact us.
Q:

How to become a distributor Of Difful solar water pump?
A:

1、For different regions and countries, annual sales range from $200,000 to $1,000,000. 2、Learn about solar water pump products and provide after-sales support. 3、Optimistic about the prospects of solar pump products, and signed an agency contract with our company.
Q:

How do DIFFUL compare with other pump brands?
A:

DIFFUL specializes in the development and production of solar water pumps, enabling our systems to reduce costs for our customers without sacrificing quality.Like in most industries we also compete with lots of cheap products. Cheap brushed motors, flimsy plastic diaphragm pumps are making a bad name for solar pumps. We have stayed maintained our high quality knowing that integrity, quality and reliability win in the end. Our reputation for our commitment to our quality products, warranty and honest, friendly and respectful support is why more customers continue to trust DIFFUL.
Q:

What to consider before buying?
A:

Choosing an ideal solar powered water pump can be a daunting task especially to a first-time buyer, but it doesn't have to be that way. The following considerations can be a good guide:The horizontal distance from the source of water to the desired location.The distance of uphill lift you require.How much velocity, in terms of gallons per minute, you require at the output end.The pipe diameter through which you will pump the water.The time of the year you will need to have your solar pump functioning.The location on the globe where you need to use the solar pump.The intended application, which could be well-pumping, livestock watering, pond aeration, swimming pull filling, or running a garden fountain.
Q:

WHAT ARE THE AFTER-SALES SERVICES THAT DIFFUL SOLAR WATER PUMPS CAN PROVIDE?
A:

1. DIFFUL solar water pump has a 2-year warranty.2. There are professional after-sales personnel to help you solve product and technical problems.3. Can provide installation video,instructions for use and other documents.4. Product catalogues and posters can be provided.5. Visit customers at specific times each year to solve customer problems.
Q:

DIFFUL WATER PUMPS DELIVERY POLICY AND SHIPPING TIME?
A:

- Every single item will be carefully packed as we take that seriously.- We offer integrated transportation.- Shipping time depends on the location of the item and the mode of transport.- International standard shipping by airships via TNT, DHL, UPS,FedEx, usually takes 5-15 days.- We are not responsible for any custom delays or taxes. Because transit times are highly dependent and provided by postal services (except weekends and holidays).