DIFFUL SOLAR PUMP - - New high-power solar submersible pump is launched
Zhejiang Dingfeng Electrical Appliance Co.,Ltd(Difful) is an innovative technology-leading solar pump manufactory for DC solar pumps, AC/DC hybrid solar pumps, and shielded motor solar pumps. Since our founding in 1989, we have been 100% focused on this area, and we have hundreds of thousands of pumps in use worldwide. We have high-precision and fully automatic processing machines, advanced assembling lines and testing machines to improve the quality and efficiency. And we set up our own controller production and R&D workshop to ensure that every production process is under control. Difful produces controllers and important parts of solar pumps independently. Better cost control provides customers with greater profit margins. We have a professional team that has been working in the field of solar pumps for more than 10 years. Our production team is very rigorous and professional, and every product they manufacture maintains a high quality and high standard. We want to provide the best products to the world. Get energy from sunlight, move water from nature and serve life. This has always been the vision of Difful.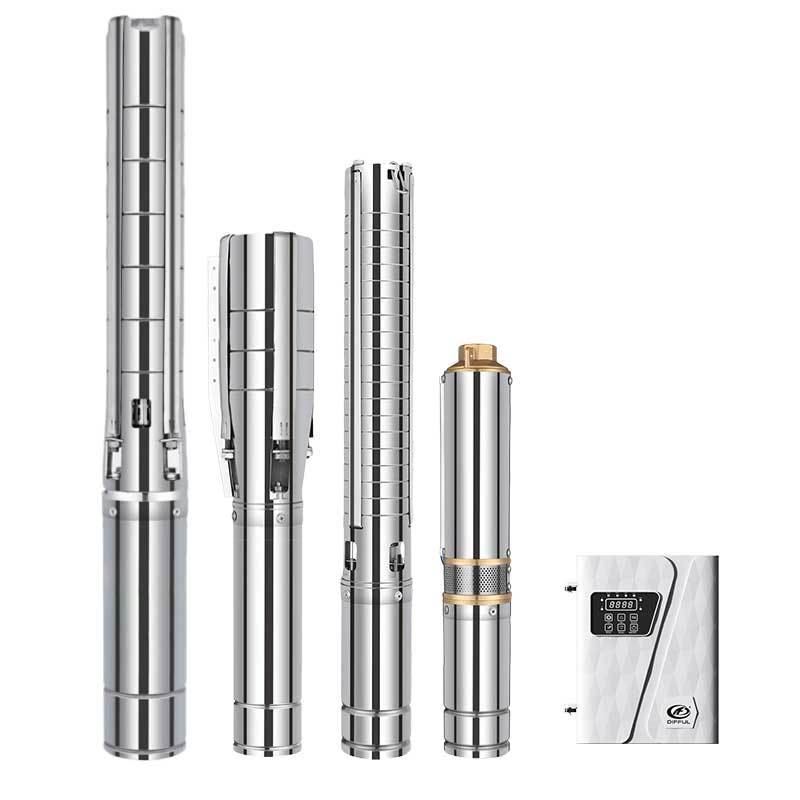 DIFFUL has always been an innovative manufacturer of solar water pumps. Every year DIFFUL will have new products launched. We will conduct research on the market and customer needs, and continuously develop and upgrade products.
The maximum power of our current new products can reach 15kw, which can meet the needs of more application scenarios. The pump is compatible with both AC and DC input modes. When there is sunlight, it can be directly connected to the solar panel to work. There is no sunlight to connect to the mains to work. Costly batteries are not required.
Products include AC/DC hybrid plastic impeller solar submersible pump, AC/DC hybrid stainless steel impeller solar submersible pump. Can meet the needs of different customers.
If you want to know more about high power solar submersible pump, please contact me.
E-mail:sales08@diffulpump.com
Tel/WhatsApp:+86 15058288607