DIFFUL SOLAR PUMP - - DIFFUL solar pool pump customer application feedback
Zhejiang Dingfeng Electrical Appliance Co.,Ltd is profession manufactory for deep well pumps, surface solar pumps and submersible solar pumps. Our head office is located in Wenling, Zhejiang, which is established in 1989. Wenling, Zhejiang, a water pump city in China. 70% of the world's water pumps are produced here.
We have advanced automatic winding machine, assembling line and testing machines to control the quality. And we already got CE certificate, ISO9001, technical patents etc.
We found our branch office specially for solar pumps in 2016 in Ningbo, Zhejiang. For the past 4 years, we have exported more than 300,000 units of solar pumps all over the world and got countless buyer praise.
Our main products are DC solar submersible pumps, DC solar surface pumps, DC solar pool pumps and AC / DC solar pumps.
DIFFUL solar pool pumps are very popular in many countries in South America, North America, Australia, Southeast Asia and so on.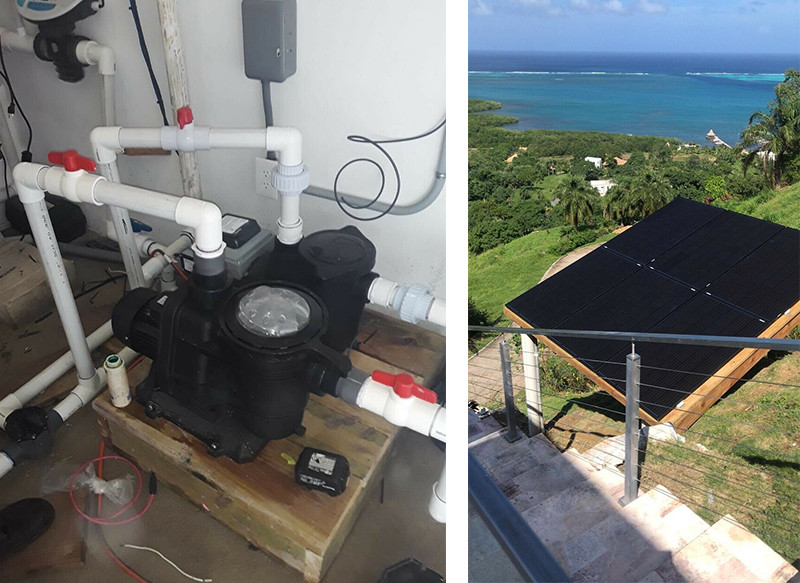 A Mexican customer reached us via our website https://www.diffulpump.com/. He is a swimmer and he built an outdoor swimming pool in his home. However, the maintenance cost of a swimming pool is relatively expensive. He hopes to purchase a solar pool pump to save part of the maintenance cost.
Through communication, we recommended the model DLP27-19-110-1200
1200W DC brushless swimming pool solar pump
power: 1200w
voltage: 110v
Max Flow: 27m³ / h
Max: head: 19m
The customer installs the pump immediately after receiving it. Customers said that DIFFUL solar pool pump performance is very good. He is very satisfied with our water pump.
If you are also interested in solar pumps, please contact us.
E-mail:sales08@diffulpump.com
Tel/WhatsApp:+86 15058288607
Facebook Twitter Google+ YouTube Linkedin