A COMPREHENSIVE GUIDE TO SUBMERSIBLE PUMP CABLES
The goal of submersible pump cables is to supply power to submersible underwater pumps. The cables are pressure-resistant, waterproof, and designed to function submerged for extended periods of time. They can function in harsh industrial situations because they are also resistant to abrasion, oil, weather, and chemical assault. Because they must fit through small openings during well building, submersible pump wires must also be exceedingly flexible.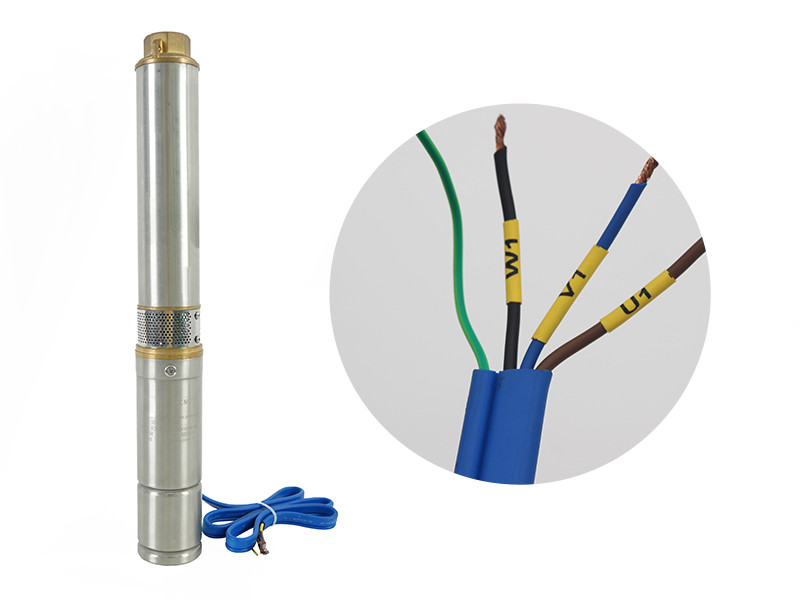 Why Are Flat Submersible Pump Cables More Popular?
Because a flat cable suits the typical design of a submersible pump, using a flat cable for submersible pumps makes more sense. Let's see how flat and circular wires are made. Whereas a circular cable contains three conductors and a ground wire, a flat cable only has two conductors and a ground wire. Most submersible pumps can be supplied with water using just a two-conductor arrangement. Pumps typically use flat wires for submersible pumps because of this.
However, there are more causes for it. One benefit is that flat cables are simpler to install, especially if the well's diameter is large. In contrast to a circular one, they have more robust construction and are less likely to wear away during installation and use.
There are situations where circular cables are desired, despite the fact that underwater flat cables are much more common. For instance, round cables are employed when a particular pump's power supply calls for a three-conductor arrangement. This is the case with some substantial submersible well constructions, however it is very uncommon.
Things to Know Before Buying a Submersible Pump Wire
You require a Type THW submersible cable that is UL listed for a submersible pump. You require the UL 83 rating. Every cable with a UL rating is sufficiently flexible and safe to be installed in a submersible pump.
The majority of submersible pump cables on the market have PVC or EPR insulation, both of which are ideal for the environments to which they will be subjected.
Unless you are also changing the size of the pump or the motor, there is typically no need to replace your cables when replacing your well pump. The cables should be inspected for symptoms of deterioration prior to replacing the well. You can continue to use them with a new well pump if there are no obvious symptoms that they are going off.
E-mail:sales08@diffulpump.com
Tel/WhatsApp:+86 15058288607