DIFFUL SOLAR PUMP - - AC/DC Hybrid Solar Submersible Pump Application in Laos
DIFFUL PUMP is a professional manufactory for submersible solar pumps, surface solar pumps and solar swimming pool pumps.
Our head office is located in Wenling, Zhejiang, which is established in 1989. And we found our branch office specially for solar pumps in 2016 in Ningbo, Zhejiang. We have kinds of advanced automatic winding machines and processing machines, 7 assembling lines and testing machines to control the quality. And we already got CE certificate, ISO9001, technical patents etc. Every month, we export at least 15500 pcs of solar pumps all over the world, and got countless buyer praise. We never stop the steps to improve and innovate our solar pumps to reach the different market requirements.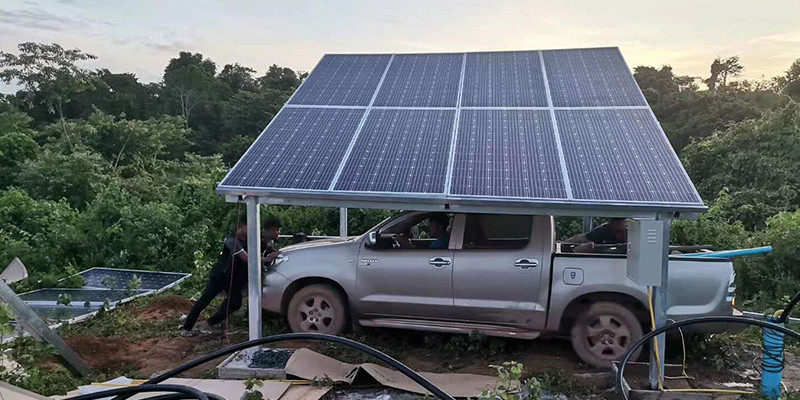 Laos is a landlocked country located in the northern part of the Indochina Peninsula, adjacent to China.
Laos has a tropical and subtropical monsoon climate. The rainy season is from May to October, and the dry season is from November to April. The annual average temperature is about 26°C.
Laos is rich in light resources. And the electricity is not well developed. So solar energy systems have a huge market in Laos.
Laos is dominated by agriculture, with a weak industrial and service industry foundation. Rich in water resources, it produces precious woods such as teak and rosewood. Therefore, solar water pump systems have a huge market in Laos.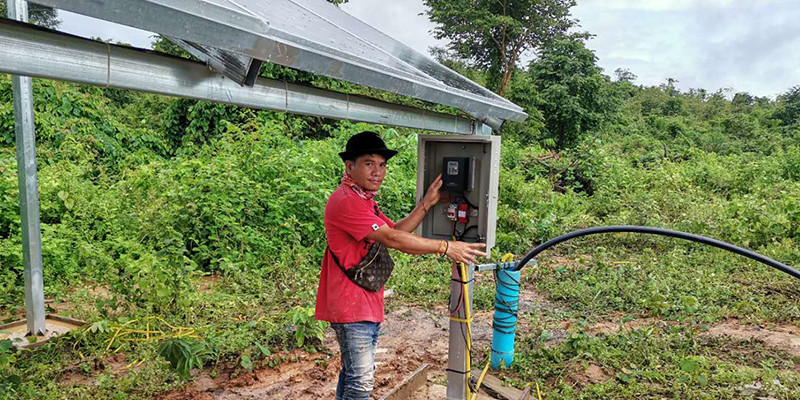 DIFFUL SOLAR PUMP is very popular in Laos. Many customers buy our solar water pumps for agricultural irrigation. It can not only reduce planting costs, but also increase crop yields.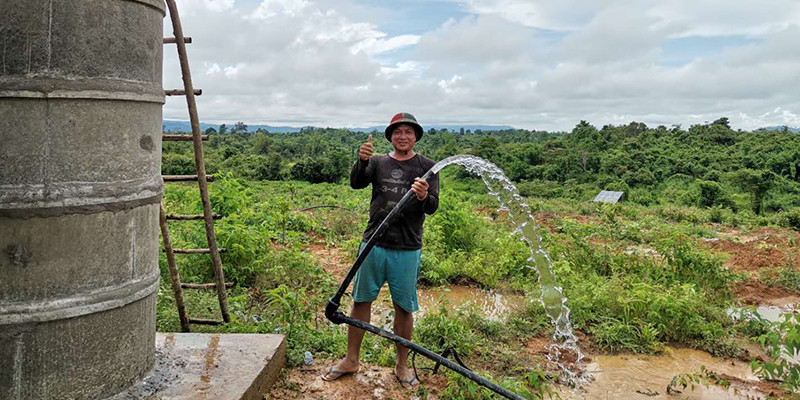 A Lao customer bought our AC/DC hybrid pump for his jackfruit farm.
The system purchased by the customer is a 3kw AC/DC hybrid solar pump system. The system is compatible with both AC and DC power input. He can also use AC power for work in rainy days or night without sunlight.
4 inch AC/DC solar submersible pump with S/S impeller
4DSC19-98-380/550-3000-A/D
power: 3000w
voltage: AC380V/DC550V
Max flow:19m³/h
Max head:98m
To learn more about DIFFUL solar water pumps, please contact us.
E-mail:sales08@diffulpump.com
Tel/WhatsApp:+86 15058288607
Facebook Twitter Google+ YouTube Linkedin