DIFFUL SOLAR PUMP - - DIFFUL solar water pump participated in the SNEC2020 and was a complete success
SNEC photovoltaic exhibition is a global professional photovoltaic exhibition. The 2020 Shanghai Photovoltaic Exhibition will be held from August 8th to 10th, 2020. The exhibits include: photovoltaic production equipment, materials, photovoltaic cells, photovoltaic application products and components, and photovoltaic engineering and systems, covering all links of the photovoltaic industry chain.
DIFFUL SOLAR PUMP participated in this exhibition. And arrived at the Shanghai International Convention and Exhibition Center on August 7 and arranged the exhibition.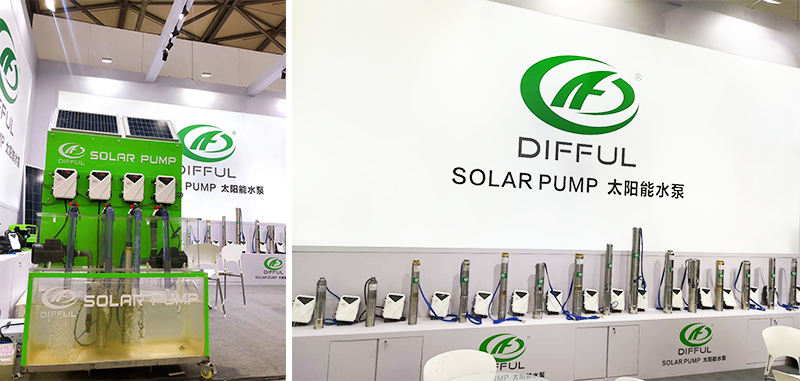 The exhibition lasts for three days. These are three very busy days. We need to receive hundreds of customers every day. Introduce our products to customers, provide them with quotations, and discuss cooperation details. This exhibition was very successful. We have won many customers and facilitated cooperation.
Although this year's epidemic has largely affected the world. However, the Shanghai Photovoltaic Exhibition is still very successful. I believe that the epidemic will pass soon and we can all return to normal life and work.
E-mail:sales08@diffulpump.com
Tel/WhatsApp:+86 15058288607
Facebook Twitter Google+ YouTube Linkedin