American-Reference in Columbia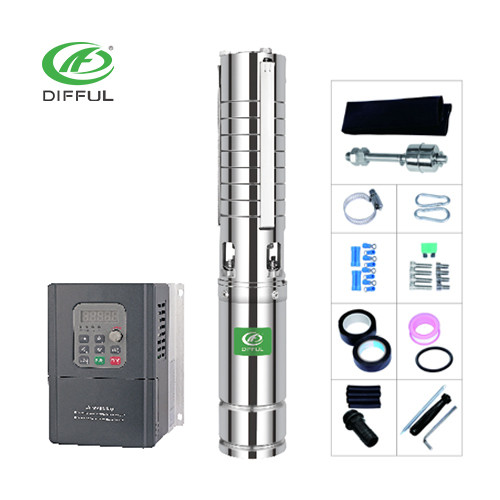 4 inch AC/DC solar submersible pump with S/S impeller application reference
● Location: Colombia
● Model: 4DSC19-34-220/300-1500-A/D
● Max Flow: 19 m3/h
● Max Head: 34 m
● Power: 1500 w
Columbia ranchers purchase DIFFUL solar pumps to feed the ranches. Since the customer hopes that the pump can still be connected to the mains when there is no sunlight, we recommend the model 4DSC19-34-220/300-1500-A/D AC/DC brushless solar submersible pump. This solar pump is compatible with both DC and AC power inputs to meet customer requirements.
Recommended number of solar panels: ten 250W or eight 300W.

Subscribe to the Molotok mailing list to receive updates on new arrivals, special offers and other discount information.